Edil Impianti

2

Precast Monoblock and Modular Tanks

WMesh

Coastal erosion control barriers

Made of concrete with compression strength class C45/55

Precast concrete tank

Monoblock precast tanks from 1 to 63 cubic metres

Reinforced with stainless steel vertical pillars and horizontal beams, with CE-certified materials, concrete.

More info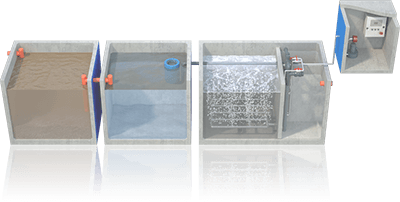 Edil Impianti2
specializes in designing, manufacturing, and selling precast tank systems for rainwater, civil and industrial wastewater treatment.
The whole product range is manufactured using reinforced vibrated concrete or self-compacting concrete (SCC).
We work from and on our premises covering the whole national territory with direct shipping to companies or to end users. All of our precast items can be installed underground and are carriageable or, alternatively, they can be installed on the ground. Our systems are pre-mounted on our premises and can then be delivered to your site and/or the installation site.